Why a Dog Lab as our company Pet/Mascot?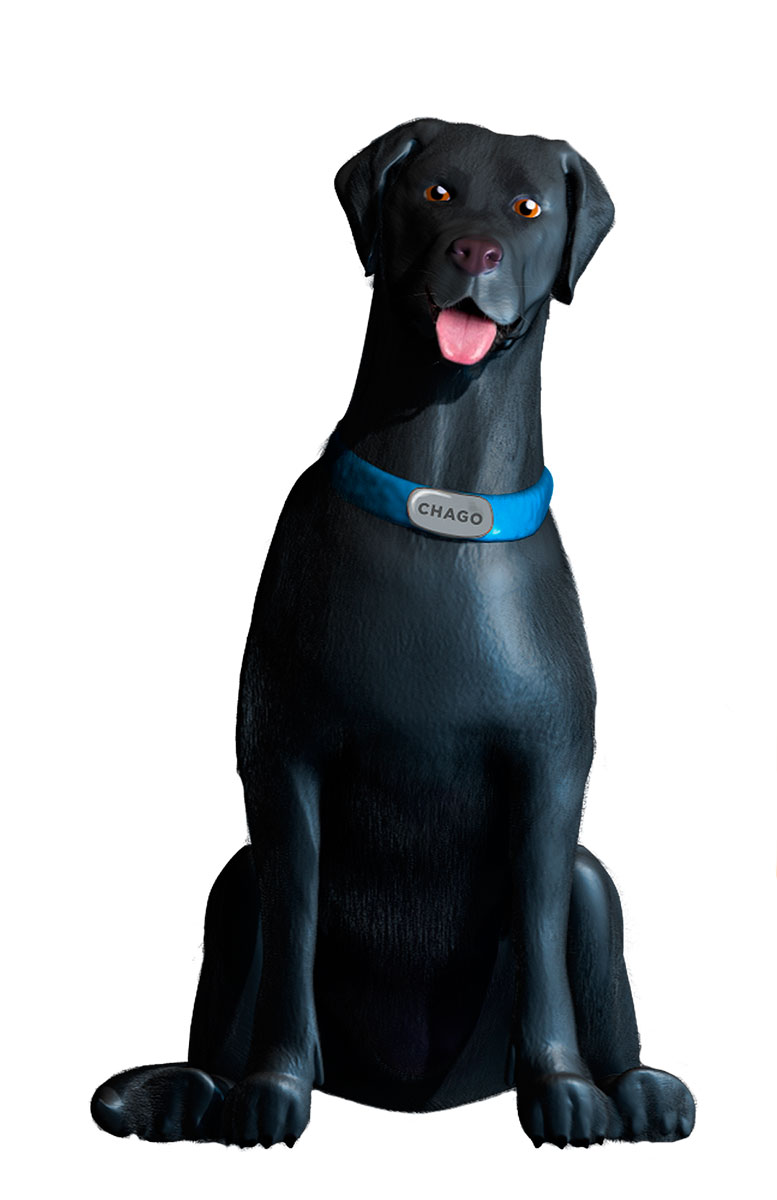 The main reason is LOYALTY: a common word that describes dogs as pets. Loyalty is a strong word that represents our service and devotion as an Insurance Agency. Our business is a family business devoted to serve others, the loyalty, represents our integrity, our needs to maintain our book of business with the same or best service from start, the loyalty we give to our clients it's very similar to the one a Dog give to their caregivers…
Helpfulness: Dogs can help people, finding a bomb, helping the military, firehouse companions, even as therapy dogs, Us, as agents we do our best to guide our clients, with the insurance coverage they are needing at that moment, we HELP them find what they're looking for, without affecting their needs…
Protection: A dog will stand by humans' side almost through anything… Cano Molina, will stand next to their clients, if needed, through the whole process of acquiring the insurance they're needing, we will protect you from fake quotes, and bad coverages, will talk you through coverages , with no obligations to close…
Non-Judgmental: A Dog would never judge you. At Cano Molina, we do not judge, we appreciate every single person that needs our services…. We work with a wide book of business, respecting their beliefs, they're immigration status, and even their occupation.
They Care about others: dogs care about their owners, they take care of them… Us, at Cano Molina, take care of all our clients, no exceptions.
Trustworthy: Dogs are worth the trust of any body, in fact, they're consider the most trustful pets. CMIB, is trustworthy of your time, you can trust us, with your home, auto, love ones, belongs, and even your pets… we'll find you the best insurance option for you to feel careless and safe.
Fast: Dogs are considered fast, in almost everything they do, running, jumping, eating and learning… Us, at CMIB, we're consider one of the fastest insurance agencies when it comes to service, with our well prepared service department and agents on top of our day to day basics, nothing slips, we make thigs happen in less than 20-30 mins…
And las but not least…
Responsibility: Dogs are very responsible when it comes to duties and tasks…  CANO MOLINA has shown throughout its existence to be effective and responsible with every single case that has gone through our walls…
Dogs can be vulnerable, relatable, adorable and funny — sometimes all at the same time. Audiences overwhelmingly respond to life-like mascots in advertisement. And what better one than a Man's best friend…?
Dogs, as mascots are effective because most people, regardless of age, find them cute or endearing.
Why the name Chago?
The name Chago comes from a person behind Cano Molina's beginnings that inspired us to become better human beings, when he was alive, he showed us not to give up on our dreams and to fight with all of our strengths to achieve them.We adopted a dog, a rescued dog, that was described to us as a survivor, a fighter, he was almost killed by his previous owner and he found a way to make it through, he always had an angelical face no  matter the pain he was going through, for some reason when we saw him, we knew somehow the personalities were similar, so we named him CHAGO. Little did we know, that naming him after CHAGO
we named him after him to show loyalty and respect to his name, Chago, the dog, has shown nothing but devotion, admiration and respect to this family, giving us an idea about what a man's best friend is. Although, for many, a Dog is a "common" mascot, Chago, our Chago is not, it's an uncommon Human Dog, as we call him, not only showing us lessons everyday but making a important part of this family.